Going to your local coffee shop every day can get expensive. That's why more and more people are signing up for coffee subscriptions. A coffee subscription is a service that delivers fresh coffee beans (or ground coffee) to your door on a regular basis.
If you are a coffee lover who's always on the lookout for the best beans and enjoys trying new roasts and brewing methods. Then you might want to consider signing up for a coffee subscription service. Doing so could help you get your hands on some of the finest coffees from around the world. Not to mention, it'll also save you from making countless trips to the grocery store or coffee shop. 
To help you find the perfect subscription for your needs, I've rounded up 9 of the best ones currently available. Read on to learn more about them. HINT- There may be a bag or two of free coffee hidden down there. Try and find it!
As always, here is a QUICK GLANCE at our top picks. If you keep reading past this guide you will see a deeper review of our thoughts on each of these companies and what we really thought about them. 
Quick Glance at the Best Coffee Subscriptions of 2023
 100+ Coffee flavors
Frequent discounts
Hand sourced and fresh coffee
 Offer healthiest coffee option (Low Acid)
Easy refund policy
100% pure USDA organic coffee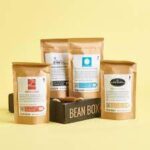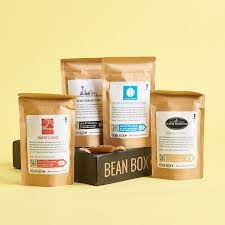 Free shipping nationwide
Organic coffee
Roasted by professional staff
Every purchase earns you 5% back in credits
 Free shipping
Can get the rest of your at home barista needs here as well
100% organic beans
 450+ craft coffees
FREE BAG opportunity for new users
Coffee is roasted by local roasters, meaning you'll get only fresh coffee
Highly professional/trained staff
 HUGE DISCOUNT for new users
Cheap subscription price
Free shipping
Professional packaging that keeps the beans fresher, longer.
 Native American Coffee
Free gifts for new users
Freshly roasted coffee, always.
 Professionally trained brewing staff
Special perks for permanent customers
Special gifts available. Making this a more interesting options.
 FREE BAG gift for new customers
Taste of the world- Coffee comes from different places all around the world.
Get brewing tips and postcards from the place your coffee comes from.
Extremely affordable price
The 8 Best Coffee Subscriptions with a Special One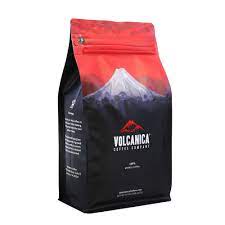 Volcanica Coffee Company specializes in gourmet, small-batch coffees from all over the world. Their beans are roasted to order and shipped fresh for optimal flavor. You can choose to receive your coffee whole bean or pre-ground, and you can even specify how often you'd like to receive it. Prices start at $6.95 per bag. 
Volcanica Coffee Company offers over 150 different coffees, all of which are freshly roasted in Atlanta. They have a wide variety of origins and flavor profiles, so you're sure to find the perfect cup for your taste.
Cons: Have to order more than one pack to get free delivery
If you're looking for an organic, fair trade, and pesticide-free coffee subscription, Lifeboost Coffee is a great option. All of their coffees are single origin and roasted by hand. In addition to whole beans, they also have pre-ground options. Prices vary, but you can check by visiting their site.
Lifeboost Coffee is a chemical-free coffee that contains no pesticides, herbicides, or chemicals. It's also fairly traded and supports the farmers who grow it. When you spend $50 or more, you'll receive free shipping to your home.
Cons: Does not offer free shipping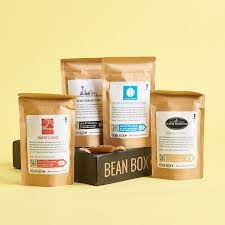 Bean Box is a Seattle-based company that offers coffees from some of the top roasters in America. With this subscription, you'll receive a new box of four different coffees every month. Plus, each box comes with tasting notes and suggested brewing methods. Prices start at $20 per month.  
Bean Box offers freshly roasted coffee from the top roasters in the city delivered to your door every month. Plus, get discounts and exclusive gifts only available to Bean Box subscribers.
Cons: Not as many flavor options as competitors
1st in Coffee is one of the leading online retailers of espresso machines and coffee makers. In addition to selling equipment, they also offer a wide selection of whole bean and ground coffees from top brands like Lavazza, Illy, organic beans from Peru, etc. Prices start at $8 per bag. Buy whole-bean coffee online and get free shipping for over $75.
They offer Illy coffee which is great for quality coffee. There is a variety of types, origins, and blends available. The whole bean medium roast is perfect for making espresso. The 100% Arabica Beans are roasted with care so they retain their flavor. Overall, you can find multiple coffee types in one place. 
Cons: 1st in Coffee does not have a dedicated coffee staff, they do outsource the work, but this keeps prices low.
With Trade Coffee, you take a quiz so that they can match you with your ideal roast profile (e.g., light, medium, or dark). From there, they send you three 12-ounce bags of freshly roasted coffee from different roasters every other week – so you always have fresh beans on hand.
Want to know the exciting part?
You can win a free coffee bag by just signing up on their website. The subscription package starts from only $15.75 with 450 multiple coffee types. Moreover, you'll receive 2 extra bags (2 lbs) for the best craft coffee value.
Cons: Trade Coffee is a great all around option with no cons
Peet's Coffee is a California-based company that has been perfecting its craft since 1966—so it's safe to say they know a thing or two about coffee.
With this subscription service, you can choose how often you want to receive your shipment (every 2 weeks or monthly) and what grind type (whole bean or pre-ground) you prefer. Prices start at $10 per 12-ounce bag. 
Looking for a way to get a discount on your first subscription? Don't delay!
They are offering a 30% discount for new subscribers. So, if you want to get a cheap start, try them now.
Cons: Peets is one of my favorite coffee companies there is, no cons here.
CoffeeClub is our top pick for the best overall coffee subscription because it offers a great selection of high-quality coffees at a reasonable price. You can choose to receive whole beans or ground coffee, and there are more than 20 different coffees to choose from, including fair trade and organic options.
CoffeeClub Subscriptions offer a wide variety of delicious, freshly roasted coffees from around the world, and our monthly subscriptions let you sample great beans from a new location every month. 
The best thing is, the coffee is roasted within 48 hours of shipping to ensure that you get the freshest possible flavor. Plus, you've got the opportunity of a free gift with your first purchase.
Cons: Huge assortment can be overwhelming
Blue Bottle Coffee is a great choice for people who love fine coffee. All of the coffees offered by Blue Bottle are artisanal, meaning they're crafted by small-batch roasters who focus on quality over quantity. 
The beans are also freshly roasted and shipped within 48 hours of being roasted, so you know you're getting the absolute freshest cup of coffee possible. Blue Bottle members enjoy complimentary shipping, VIP events, and early access to new products.
Cons: No free shipping
Bonus option: Atlas Coffee Club (COOLEST EXPERIANCE)
If you're looking for a coffee subscription that will take you on a journey, Atlas Coffee Club is a perfect choice. Every month, Atlas sends its subscribers freshly roasted coffee from a different country. 
This is a great way to expand your horizons and try something new without having to leave your home. Atlas offers both whole-bean and ground coffee options. The subscription starts from only $14 which helps in making around 60 cups of coffee. Overall a cheap package with quality coffee.
Cons: None here.
Conclusion of the Best Coffee Subscriptions of 2023
All in all, there are many great options out there when it comes to subscribing to a coffee service. Each one has its own specialties and offerings that make it unique.
So it really just comes down to finding the right fit for your needs and preferences. All of the companies are providing the best quality but what I liked the most is Atlas Coffee Subscription. Because they provide the best quality coffee from all around the world. Giving them a try can be a worthy decision and in my opinion a really cool experience. It will help you learn more about the different flavors of different coffee from around the world. Helping you learn what exactly you like in coffee. Maybe a bolder Ethiopian blend or a robust Colombian taste. You can find out with Atlas Coffee. Alternatively, if you find that coffee subscriptions are not right for you, "The spruce eats" Wrote a great article on the best tea subscriptions that I highly recommend checking out.
Be sure to check our some of our other articles if you are looking to upgrade your kitchen this holiday season with a new super automatic espresso machine, or if you want to make sure and keep those beans fresh for as long as possible, check out our guide on the best ways to store coffee!
I hope you enjoyed this article on the best Coffee Subscriptions of 2023. Thanks for reading!