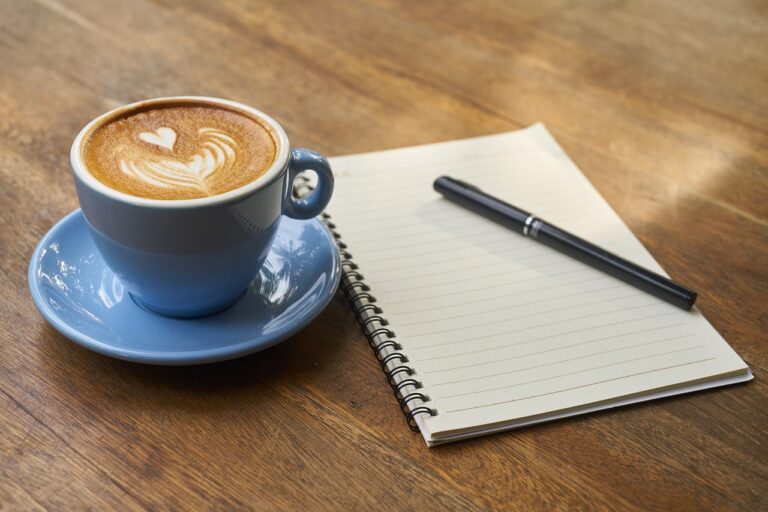 It's 7 AM, and you go to pour that fresh cup of coffee, smell the aromas, and breathe in that fresh morning air. That first sip of coffee feeling in the morning, we all know it and live for it- you take your first sip, and it tastes completely wrong. Now your Monday is ruined, you can't be productive and may as well crawl back into bed and binge Love Island because your entire week is ruined. 
Let me show you how we can avoid that day-ruining experience. Read on to learn about the best Coffee storage containers of 2023
Coffee containers are completely essential if you want to keep the flavor of your coffee consistent and tasty to prevent that dreaded musty first sip. You need coffee containers the same way a bottle of wine needs a cork. A proper coffee storage container protects the beans from oxygen, keeping them fresher-longer and protecting your Monday morning first sip feeling. A good coffee container will have a perfect airtight seal- to keep oxygen, moisture, and light out of your coffee. This is especially important if you're buying pre-ground coffee as it has been exposed to more oxygen in the grinding process. So we tested some of the best containers available. Enjoy the read!
Please note, if you click the links provided we may earn a small commision as a way to keep this information free and informative 🙂 Enjoy!
Best Coffee Storage Containers for 2023
Best Overall

Date tracker to keep track of freshness
CO2 release valve
Comes with scoop
 Increases shelf life 50%
Size/Color Options
Durable
Shows when all the air has been purged
Budget Pick
Most affordable
Push button seal
Easy to wash
Airtight and will get the job done
Best For Commercial Use
Multifunctional
Has options for very large sizes. Good for commercial
Heavy duty
Innovative 2 way valve to keep oxygen out. 
 Most stylish options
Dishwasher safe
Versatile
Variety of sizes and colors
Top 5 Coffee Storage Containers
This stainless steel military grade canister will accent any modern kitchen eloquently while keeping your beans protected. This container comes with a date tracker to allow you to keep tabs on your coffee and has a convenient airtight seal that holds the fresh aromas. However the Co2 valve will release Co2 but keep out oxygen at the same time.
The Coffee Gator brand is one of my favorites as they make tea kettles, and other brewing accessories, which I can always appreciate. They are also a small business who keeps their pricing affordable. Fantastic value for what you are getting.
Not only is it a cute container for your kitchen counter, but it's functional as well. "Fellow" states their canister increases the shelf life by around 50 percent, it also includes an indicator letting you know when the air has been purged, no longer allowing oxygen to enter. It's durable, stylish, and comes in many colors. This container also comes in three sizes, 0.4, 0.7, and 1.2 liters. The lid has the ability to purge the air by twisting back and forth.
Cons- My main complaint for this container is that in order to get all of the air out it does take quite a few twists of the cover.
This is the ballin on a budget coffee container, its for those of us that want that fresh without breaking the bank. This has a push-button airtight seal, and may not be as fancy as the other containers on the list- however, this little guy will do the trick just fine. It is also dishwasher safe!
Something unique about "OXO" is that the brand sells an entire line of products like this so you can have matching containers for chips, nuts, etc. 
Cons- Naturally, you get what you pay for. This container will keep your coffee fresher, longer than the bag it came in. But dont expect a freshly roasted taste 6 months down the line. With that being said, this is a great bang for your buck. 
This stainless steel beauty comes in three sizes, has a beautiful airtight seal, and has a much larger capacity compared to our other options of 3.55 Liters. This is for our coffee enthusiasts who need that extra storage space for their beans. This is a heavy-duty canister and is great to have around the house or coffee shop, one of the best options for commercial use. It also has a fantastic push design to remove air, and keep your beans fresh. Simple and sleek. 
Cons- There are not as many color options
For those of you looking for a beautiful container with more of an artistic and rustic feel, we present the Le Creuset storage container. Although this is a pricer container, it comes in unique colors and is a design you won't see anywhere else, making it versatile to any kitchen. It also has a wooden lid to complete the aesthetic. It's made from durable stoneware and has an airtight lid to finish it off. It comes in a variety of sizes including 23 ounces, 1.5 quarts, and 2.5 quarts.
Cons- Not going to keep beans fresh for quite as long as some of the comparisons. Does not have a release valve or way to get the air out of the canister. It is also very pricy for what you get in our opinion.
First off, I don't expect everybody, or even the majority of people with a newer love for coffee to spend $30+ on a storage container. With that being said, even with a lot of great options, the OXO "POP" container is just fine for anybody. It is affordable, and it works well. I suggest keeping it in a cabinet or pantry because it is clear, so UV rays can get inside from the window and wreak havoc on your coffee. But other than that, it is still a great storage container. When it comes down to it, anything is better than nothing. 
If you made it this far and you have read this whole post, I appreciate you. I started this page to express the love I have for coffee. I hope that when reading our posts you can adopt that same love I have. 
Also if you have any doubt about these, check out "Food and Wines" Article on "The 8 Best Coffee Containers for 2023"
As always, any questions or suggestions please comment or reach out. Make sure to check out our article on the best Beans for your Super Automatic Espresso Machine!